10/14/2022
Orange Avenue Groundbreaking Ceremony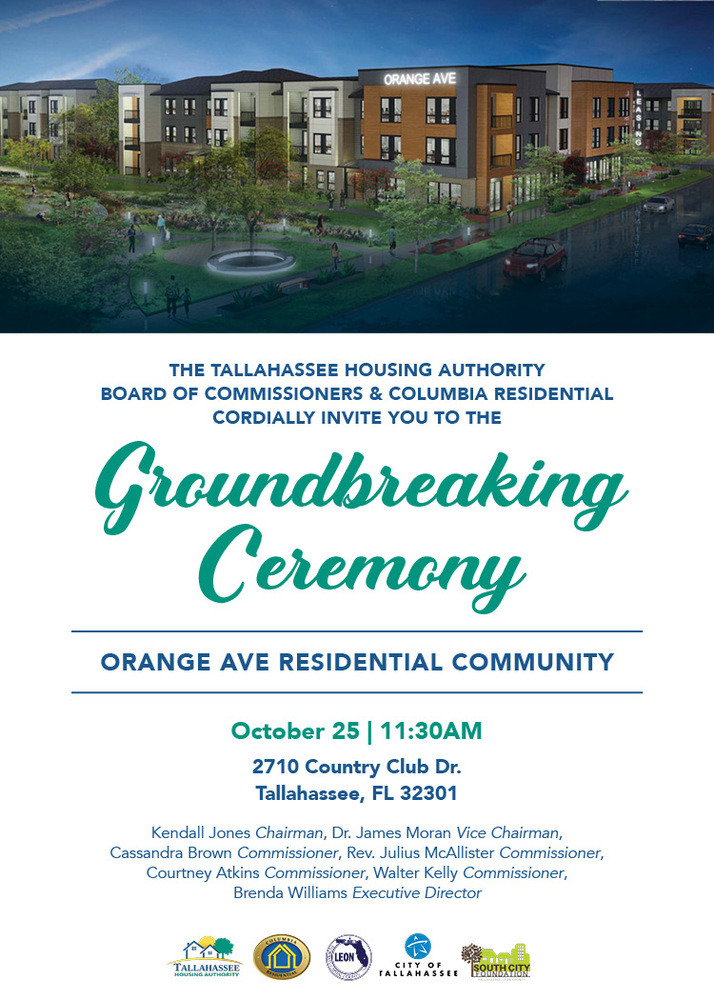 The Tallahassee Housing Authority Board of Commissioners & Columbia Residential Cordially Invite You To The:
Groundbreaking Ceremony
Orange Ave. Residential Community
October 25 | 11:30 AM
2710 Country Club Dr.
Tallahassee, FL 323021
Kendall Jones, Chairman
Dr. James Moran, Vice Chairman
Cassandra Brown, Commissioner
Rev. Julius McAllister, Commissioner
Courtney Atkins, Commissioner
Walter Kelly, Commissioner
Brenda Williams, Executive Director
Tallahassee Housing Authority, Columbia Residential, LEON: Florida's Capital County, City of Tallahassee, South City Foundation: Tallahassee, Leon County.