03/04/2020
Boys and Girls Club Grand Opening
FOR IMMEDIATE RELEASE
March 4, 2020
Tallahassee Housing Authority, Boys & Girls Club Forge New Program Partnership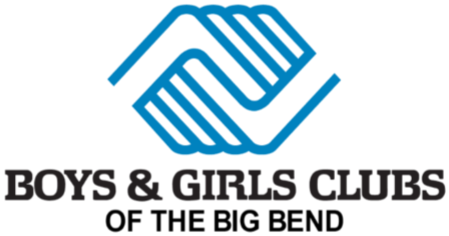 TALLAHASSEE - Today, the Boys and Girls Club of the Big Bend (BGCBB) and the Tallahassee Housing Authority (THA) announced grand opening celebrations for two brand new program partnerships at community centers in Tallahassee.
"At the Tallahassee Housing Authority, we are proud to partner with the Boys and Girls Clubs of the Big Bend to provide constructive programs for our young people to enjoy," said THA Executive Director Brenda Williams. "This partnership represents a sustained commitment to the families living in our neighborhoods, and an investment in the young people who are the future of this community."
The Housing Authority-owned centers will play host to Boys and Girls Club programs involving five core areas: Education and Career Development; Character and Leadership Development; Health and Life Skills; Sports, Fitness and Recreation; and the Arts. The Boys & Girls Clubs of the Big Bend strives to make sure that every one of our members achieves academic success including graduating on time with a purpose for his or her future; exhibits good character and recognizes the importance of citizenship; and lives a healthy lifestyle.
"The Boys and Girls Club of the Big Bend recognizes the significant and positive impact our programs have on the lives of our most vulnerable children and youth," stated Nick Maddox, CEO of the BGCBB. "This partnership with the Housing Authority allows us to be on-site providing core direct services that will change the lives of the young people residing here."
The first grand opening celebration, Pinewood Boys and Girls Club, will take place on Friday March 13, 2020 from 3:00pm - 7:00pm at 2940 Grady Rd. Tallahassee, FL 32312. The celebration will include registration for the Club, free food, bounce houses for kids, and performances from The Stick Patrol Drumline, Fly Girls Dance Team, Code RED Step Team, Junior Lamplighters, DD3, Godby Cougerettes, Golden Dolls, Woahnation and more!
The Springfield Boys and Girls Club grand opening will take place March 21, 2020 from 3:00pm - 7pm at 1700 Joe Louis St. Tallahassee, FL 32304. The celebration will include Club registration, free food, bounce houses, games, performances and more. Blazin 102.3FM will be on hand at both celebrations to provide entertainment, and both events are free and open to the public.
BACKGROUND:
The purpose of these programs is to provide low-cost, fun, and high-quality enrichment opportunities to children of low-income families. The Boys & Girls Clubs of the Big Bend strives to inspire and enable all young people to reach their full potential as productive, caring, and responsible citizens.
During the school year, the program operates Monday - Friday from 2:00-6:30pm, and from 8:00am-5:30pm, Monday-Friday during the summer months. The full time Club Director will be in the office from 10:00am until 7:00pm Monday-Friday. Many special events in the evenings and on the weekends will also be available.